Brick

Rating:

8

Summary:

Insane use of English leads to awesome noir.

Director:

Rian Johnson

Year:

2005

Genre:

Film Noir

Country:

USA

Language:

English

MPAA Rating:

R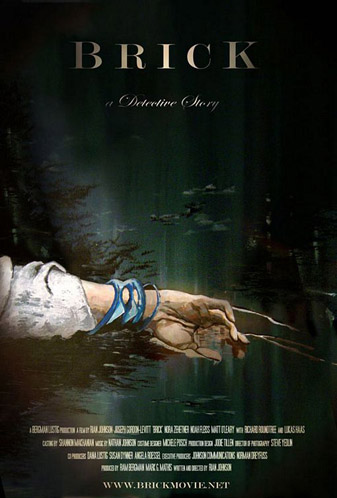 Brick is an oddity as it?s a sort of film noir revolving around a group of high school kids. The dialog of the movie is the sort that smacks you across the face and leaves you either loving it or hating it, in that it is stunningly out of place for high school students, and would be far more fitting in a 1950?s crime drama. For about the first third of the film I was sitting there thinking "What the hell is this I'm watching?!" but I soon realized to just flow with it.
The film began with this perfectly fitting kind of indistinguishable yet completely coherent clanging music unlike anything I think I've heard before, as the main character, Brendan, played by Joseph Gordon-Levitt of "3rd Rock from the Sun" fame, standing over a dead body in a culvert, who you soon find out is his ex-girlfriend Emily. The film flashes back to two days earlier, where he learns she was in some kind of unknown trouble. He spends the next portion of the film trying to find out where she is and what kind of trouble she is in, until ultimately coming across her deceased body two days later. He decides to get vigilante justice against those who set her up, working his way into a drug ring and putting himself in grave danger on several occasions.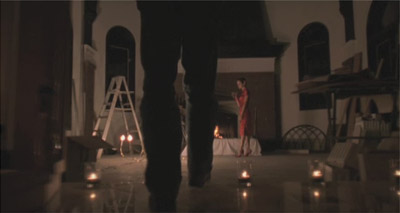 The movie was quite enjoyable overall. As mentioned previously, the language takes some getting past, there are several spots of "extreme emotion" where I couldn?t help myself but laugh at what ends up being very inappropriate times to laugh, similar to that found in the movie Saw
As a side note, the only other song I remember throughout the rest of the film sounds awfully similar to a Joanna Newsom song with a note extended for dramatic purposes, and bothered me throughout.